Plastic Enclosure Material Textures
Plastic sheet manufacturers (material extruders) offer several types of textures on thier products. However, most textures are not a great fit for our customers due to the markets and industries they are in. In addition, each different texture option would have to be a seperate custom extrusion order placed by Envision that may sit on our shelves for way too long. So, what we have decided to do, was choose one texture from each of our sheet extruders to move forward with as stocked material texture options to use on our custom plastic enclosures.
Stocked Available Textures
Below are two pictures of textures that are most commonly used on our custom plastic enclosures. The one on the left, Santex, is a stocked texture of UL94-V0 rated PC/ABS. We have other material types (High Impact Polystyene and UL94-HB rated ABS) available in textures very similar to this as well. The other texture we offer and that is stocked at most sheet distributors is Haircell. The sample on the right is black Haircell. This texture is also readily available in white..
Santex Texture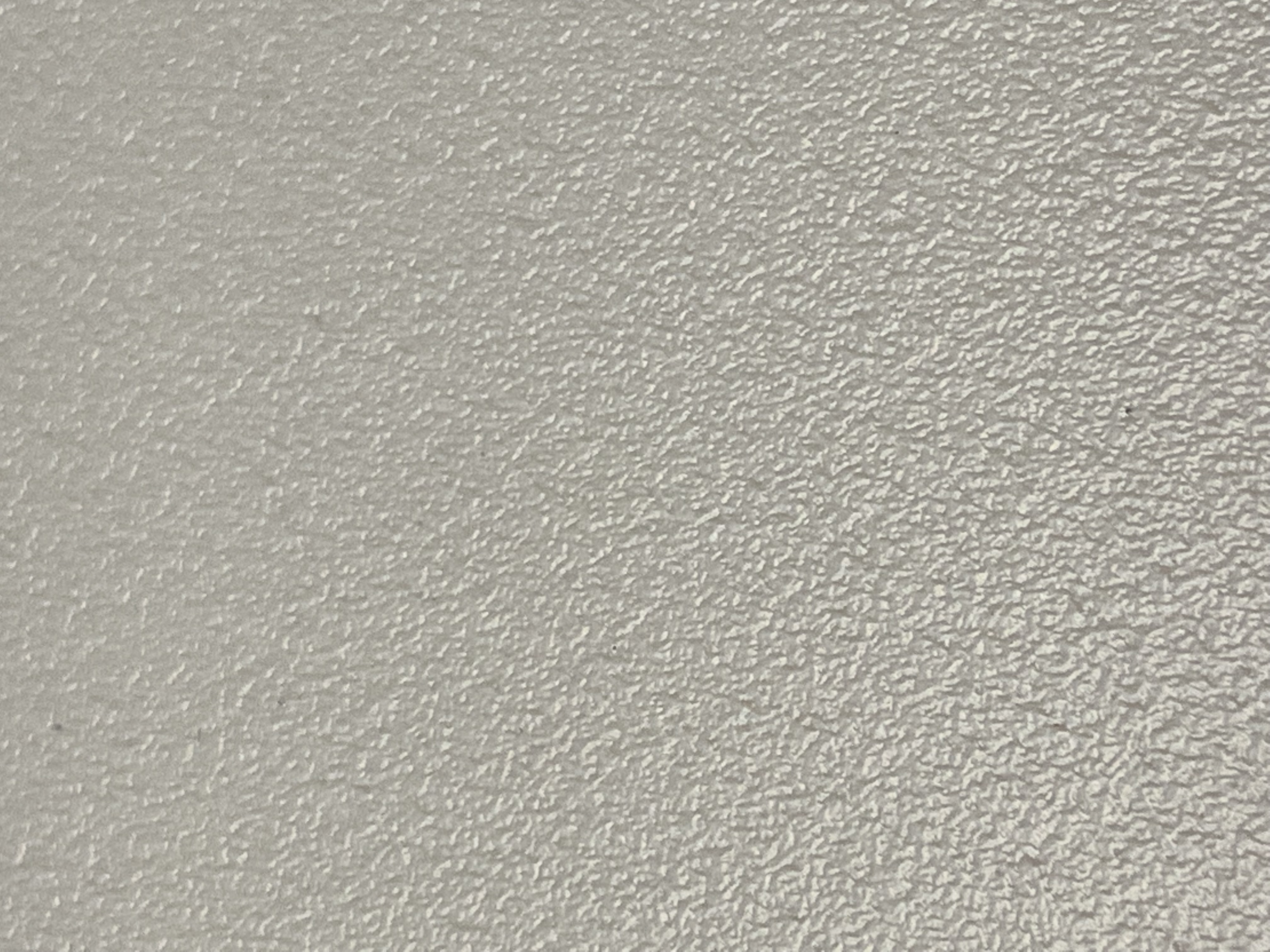 Haircell Texture